Special Tool Info & Request Forms
We know time is money. That is why we strive to be the industry leader
when making special tools fast and accurately.
It is not only our fast delivery that makes K-Tool, Inc. stand out when it comes to special tools, we will also evaluate the application and make sure we are providing you the right tool for the job.
Our design team can normally supply you a tool print & quote in 2 - 3 working days.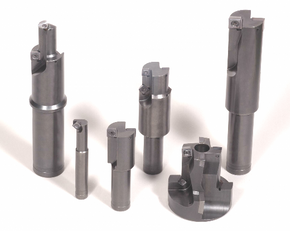 Most special tools can be manufactured in less than 6 working days.
We also offer expedited delivery that could make the delivery of your special tool
as quick as 2 - 3 working days.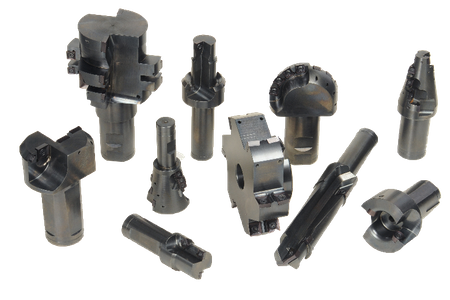 Delivery on larger and more complex special tools is normally 10 - 12 working days.
Getting Your Quote Started
For those less complex special tools, getting your special tool quote started is as easy as downloading one of our request forms below and emailing it to info@ktoolinc.com
Please provide as much information as possible. Feel free to include any pictures you have of the part or setup that will help us with the tool design process.
- Part prints are very helpful -
You are welcome to give us a call to discuss your application
before submitting your request if you have any questions.
K-Tool Inc. Tech Support : 8am - 5pm Eastern Time M-F
Phone: 800-377-3056
Email: info@ktoolinc.com
Special Tool Request Forms
Select a tool that represents the tool you are looking for. The link will take you to a pre-printed PDF form that you can fill out and email directly to our design team.
Please download & complete the forms below using your default PDF App.
Be sure to save your changes before emailing the form to info@ktoolinc.com.
Drill & Counterbore Tools
Along with the completed form, please provide the following if possible
- a part print or section of a part print
- any pictures or drawings you have of the work piece or fixtures
For those more complex special tools that require more than just a simple form
Simply provide as much of the following information that is available to info@ktoolinc.com and our tech support department will contact you.
- A detailed part print or section of a part print
- A description of the fixture / workholding (include pictures if you have them)
- What kind of tool you are looking for and what you would like to accomplish with our tool.
- A simple drawing or hand sketch of the tool that you had in mind.
- Make us aware of features or details of the part that could affect the tool design such as:
- Rockwell / Brinell hardness
- Existing holes cast or machined
- Cross Holes
- Flame / laser cut edges
- Case hardened or work-hardened areas
- Details on the machine you will be using
Our K-Tool, Inc. Tech support Team, Factory Reps. and Distributors are available to work with you from the initial design of your tool to making sure your new special tool is performing at its peak. We are here to help with a special tool designed for your application.
K-Tool, Inc. Tech Support
800-377-3056 info@ktoolinc.com
Special Tool Identification
All of our special tools can be identified by the Part# stamped on the tool. On shank style tools the part number is typically located on the stamp ring near the end of the shank. Shell mill style tools and slotting cutters could have the number stamped on the O.D. of the body or engraved on the face. Some shell mills may be stamped in the key way of the tool.
Our special tool part numbers are easily identified by a single letter
followed by 4 numbers as shown here.
A - #### *Some standard chamfer mills also have part numbers that also start with with A -####
B - ####
C - ####
D - ####